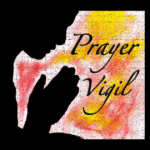 Please sign up to pray (or serve a meal below).
Make sure you read carefully which date and time you are signing up for.
Need to remove your name from a spot??

Lampstand 72 Hour Prayer Vigils
Hamilton County Women's Great Banquet #103
View Guest & Team List to Pray for each person by name (if available)
Below you can sign up to pray for 30 minutes at a time. Thank you for volunteering your time to pray during this weekend. God Bless You!
Sign up below...
| What | When | Name |
| --- | --- | --- |
| What | When | Name |
| Pray ~ 7:00-7:30pm | March 14, 2019 | #1: Debra Curlin-Brown |
| Pray ~ 7:30-8:00pm | March 14, 2019 | #1: Cindy Radford |
| Pray ~ 8:00-8:30pm | March 14, 2019 | #1: Beth Paige |
| Pray ~ 8:30-9:00pm | March 14, 2019 | #1: Judy McAleavey |
| Pray ~ 9:00-9:30pm | March 14, 2019 | #1: Susan Martin |
| Pray ~ 9:30-10:00pm | March 14, 2019 | #1: Becky Sullivan |
| Pray ~ 10:00-10:30pm | March 14, 2019 | #1: Joel Sallee |
| Pray ~ 10:30-11:00pm | March 14, 2019 | #1: Kevin McKeown |
| Pray ~ 11:00-11:30pm | March 14, 2019 | #1: Amber Rodecap |
| Pray ~ 11:30p-12:00am | March 14, 2019 | #1: Kathy Bergman |
| Pray ~ 12:00-12:30am | March 15, 2019 | #1: Carol Guy |
| Pray ~ 12:30-1:00am | March 15, 2019 | #1: Ashley Strimple |
| Pray ~ 1:00-1:30am | March 15, 2019 | #1: Wanda Irish |
| Pray ~ 1:30-2:00am | March 15, 2019 | #1: Claretta Barnes |
| Pray ~ 2:00-2:30am | March 15, 2019 | #1: Robin Heasley |
| Pray ~ 2:30-3:00am | March 15, 2019 | #1: Christy Kohler |
| Pray ~ 3:00-3:30am | March 15, 2019 | #1: Summer Dishinger |
| Pray ~ 3:30-4:00am | March 15, 2019 | #1: Summer Dishinger |
| Pray ~ 4:00-4:30am | March 15, 2019 | #1: Chuck Bell |
| Pray ~ 4:30-5:00am | March 15, 2019 | #1: Jackie Cooper |
| Pray ~ 5:00-5:30am | March 15, 2019 | #1: Beth Paige |
| Pray ~ 5:30-6:00am | March 15, 2019 | #1: Laura Carter |
| Pray ~ 6:00-6:30am | March 15, 2019 | #1: Bethe Beaver |
| Pray ~ 6:30-7:00am | March 15, 2019 | #1: Emily Shaw |
| Pray ~ 7:00-7:30am | March 15, 2019 | #1: Stacy Pope |
| Pray ~ 7:30-8:00am | March 15, 2019 | #1: Arnee Williams |
| Pray ~ 8:00-8:30am | March 15, 2019 | #1: Sheila Simon |
| Pray ~ 8:30-9:00am | March 15, 2019 | #1: Sheila Simon |
| Pray ~ 9:00-9:30am | March 15, 2019 | #1: Kathy Bergman |
| Pray ~ 9:30-10:00am | March 15, 2019 | #1: Stacy McNeal |
| Pray ~ 10:00-10:30am | March 15, 2019 | #1: Earle Hart |
| Pray ~ 10:30-11:00am | March 15, 2019 | #1: Jennifer Sutton |
| Pray ~ 11:00-11:30am | March 15, 2019 | #1: Amy Friend |
| Pray ~ 11:30am-12:00pm | March 15, 2019 | #1: Barb Settles Huge |
| Pray ~ 12:00-12:30pm | March 15, 2019 | #1: Marcy Fry |
| Pray ~ 12:30-1:00pm | March 15, 2019 | #1: Marcy Fry |
| Pray ~ 1:00-1:30pm | March 15, 2019 | #1: Jackie Cooper |
| Pray ~ 1:30-2:00pm | March 15, 2019 | #1: MRilyn Clapp |
| Pray ~ 2:00-2:30pm | March 15, 2019 | #1: Theresa Peterman |
| Pray ~ 2:30-3:00pm | March 15, 2019 | #1: Russell Sellmeyer |
| Pray ~ 3:00-3:30pm | March 15, 2019 | #1: Rachel Sellmeyer |
| Pray ~ 3:30-4:00pm | March 15, 2019 | #1: Jeff Kramer |
| Pray ~ 4:00-4:30pm | March 15, 2019 | #1: Tracey Clarkk |
| Pray ~ 4:30-5:00pm | March 15, 2019 | #1: Robbie Cooper |
| Pray ~ 5:00-5:30pm | March 15, 2019 | #1: Shelly Bennett |
| Pray ~ 5:30-6:00pm | March 15, 2019 | #1: Susan Martin |
| Pray ~ 6:00-6:30pm | March 15, 2019 | #1: Brittany McBride |
| Pray ~ 6:30-7:00pm | March 15, 2019 | #1: Norma Gaidoo |
| Pray ~ 7:00-7:30pm | March 15, 2019 | #1: Harold Peterman |
| Pray ~ 7:30-8:00pm | March 15, 2019 | #1: Jane Fletcher |
| Pray ~ 8:00-8:30pm | March 15, 2019 | #1: John Haffner |
| Pray ~ 8:30-9:00pm | March 15, 2019 | #1: Chiquita Martin |
| Pray ~ 9:00-9:30pm | March 15, 2019 | #1: Brittany McBride |
| Pray ~ 9:30-10:00pm | March 15, 2019 | #1: Becky Sullivan |
| Pray ~ 10:00-10:30pm | March 15, 2019 | #1: Kevin McKeown |
| Pray ~ 10:30-11:00pm | March 15, 2019 | #1: Ashley Strimple |
| Pray ~ 11:00-11:30pm | March 15, 2019 | #1: Theresa Peterman |
| Pray ~ 11:30pm-12:00am | March 15, 2019 | #1: Jackie Cooper |
| Pray ~ 12:00-12:30am | March 16, 2019 | #1: Kathy Bergman |
| Pray ~ 12:30-1:00am | March 16, 2019 | #1: Wanda Irish |
| Pray ~ 1:00-1:30am | March 16, 2019 | #1: Anna Molton |
| Pray ~ 1:30-2:00am | March 16, 2019 | #1: Claretta Barnes |
| Pray ~ 2:00-2:30am | March 16, 2019 | #1: Summer Dishinger |
| Pray ~ 2:30-3:00am | March 16, 2019 | #1: Sheila Beaver |
| Pray ~ 3:00-3:30am | March 16, 2019 | #1: Terry Lasch |
| Pray ~ 3:30-4:00am | March 16, 2019 | #1: Jennifer Lasch |
| Pray ~ 4:00-4:30am | March 16, 2019 | #1: Jason Hunt |
| Pray ~ 4:30-5:00am | March 16, 2019 | #1: Audrey Lee |
| Pray ~ 5:00-5:30am | March 16, 2019 | #1: Tammy Campbell |
| Pray ~ 5:30-6:00am | March 16, 2019 | #1: Kathy Bergman |
| Pray ~ 6:00-6:30am | March 16, 2019 | #1: Ed Zink |
| Pray ~ 6:30-7:00am | March 16, 2019 | #1: Kathy Bergman |
| Pray ~ 7:00-7:30am | March 16, 2019 | #1: Joel Sallee |
| Pray ~ 7:30-8:00am | March 16, 2019 | #1: Jeri Holmes |
| Pray ~ 8:00-8:30am | March 16, 2019 | #1: Barb Settles Huge |
| Pray ~ 8:30-9:00am | March 16, 2019 | #1: Lisa Jamison |
| Pray ~ 9:00-9:30am | March 16, 2019 | #1: Angela Timberlake |
| Pray ~ 9:30-10:00am | March 16, 2019 | #1: Jennifer Sutton |
| Pray ~ 10:00-10:30am | March 16, 2019 | #1: Janae Ledbetter |
| Pray ~ 10:30-11:00am | March 16, 2019 | #1: Harold Peterman |
| Pray ~ 11:00-11:30am | March 16, 2019 | #1: Ann Kramer |
| Pray ~ 11:30am-12:00pm | March 16, 2019 | #1: Jane Fletcher |
| Pray ~ 12:00-12:30pm | March 16, 2019 | #1: Brittany McBride |
| Pray ~ 12:30-1:00pm | March 16, 2019 | #1: Jai Bradley |
| Pray ~ 1:00-1:30pm | March 16, 2019 | #1: Marla Elliott |
| Pray ~ 1:30-2:00pm | March 16, 2019 | #1: Shelley Haffner |
| Pray ~ 2:00-2:30pm | March 16, 2019 | #1: Tina Chance |
| Pray ~ 2:30-3:00pm | March 16, 2019 | #1: Reeda Slusher |
| Pray ~ 3:00-3:30pm | March 16, 2019 | #1: Carter Slusher |
| Pray ~ 3:30-4:00pm | March 16, 2019 | #1: Patty Lumpkin |
| Pray ~ 4:00-4:30pm | March 16, 2019 | #1: Kathy Bergman |
| Pray ~ 4:30-5:00pm | March 16, 2019 | #1: Shelley Haffner |
| Pray ~ 5:00-5:30pm | March 16, 2019 | #1: Ashley Strimple |
| Pray ~ 5:30-6:00pm | March 16, 2019 | #1: Nadine Lusk |
| Pray ~ 6:00-6:30pm | March 16, 2019 | #1: Kurt Wheeler |
| Pray ~ 6:30-7:00pm | March 16, 2019 | #1: Shelley Haffner |
| Pray ~ 7:00-7:30pm | March 16, 2019 | #1: Andy London |
| Pray ~ 7:30-8:00pm | March 16, 2019 | #1: Michelle Ring |
| Pray ~ 8:00-8:30pm | March 16, 2019 | #1: Dustie Hardin |
| Pray ~ 8:30-9:00pm | March 16, 2019 | #1: Brittany McBride |
| Pray ~ 9:00-9:30pm | March 16, 2019 | #1: Harold Peterman |
| Pray ~ 9:30-10:00pm | March 16, 2019 | #1: Becky Sullivan |
| Pray ~ 10:00-10:30pm | March 16, 2019 | #1: Kelley Wiley |
| Pray ~ 10:30-11:00pm | March 16, 2019 | #1: Becky Crumley |
| Pray ~ 11:00-11:30pm | March 16, 2019 | #1: Becky Crumley |
| Pray ~ 11:30p-12:00am | March 16, 2019 | #1: Patrick Fitzgerald |
| Pray ~ 12:00-12:30am | March 17, 2019 | #1: Theresa Peterman |
| Pray ~ 12:30-1:00am | March 17, 2019 | #1: Theresa Peterman |
| Pray ~ 1:00-1:30am | March 17, 2019 | #1: Wanda Irish |
| Pray ~ 1:30-2:00am | March 17, 2019 | #1: Carolyn Barnette |
| Pray ~ 2:00-2:30am | March 17, 2019 | #1: Chrystal Hunt |
| Pray ~ 2:30-3:00am | March 17, 2019 | #1: Katie Murray |
| Pray ~ 3:00-3:30am | March 17, 2019 | #1: Angela McManus |
| Pray ~ 3:30-4:00am | March 17, 2019 | #1: Angela McManus |
| Pray ~ 4:00-4:30am | March 17, 2019 | #1: Zachary Vernon |
| Pray ~ 4:30-5:00am | March 17, 2019 | #1: Jackie Cooper |
| Pray ~ 5:00-5:30am | March 17, 2019 | #1: Tammy Campbell |
| Pray ~ 5:30-6:00am | March 17, 2019 | #1: Jackie Cooper |
| Pray ~ 6:00-6:30am | March 17, 2019 | #1: Kathy Bergman |
| Pray ~ 6:30-7:00am | March 17, 2019 | #1: Beth Paige |
| Pray ~ 7:00-7:30am | March 17, 2019 | #1: Ryan Ledbetter |
| Pray ~ 7:30-8:00am | March 17, 2019 | #1: Ryan Ledbetter |
| Pray ~ 8:00-8:30am | March 17, 2019 | #1: Natisha Wetherill |
| Pray ~ 8:30-9:00am | March 17, 2019 | #1: Mindy Weaver |
| Pray ~ 9:00-9:30am | March 17, 2019 | #1: Becky Sullivan |
| Pray ~ 9:30-10:00am | March 17, 2019 | #1: Nadine Lusk |
| Pray ~ 10:00-10:30am | March 17, 2019 | #1: Janae Ledbetter |
| Pray ~ 10:30-11:00am | March 17, 2019 | #1: Robbie Cooper |
| Pray ~ 11:00-11:30am | March 17, 2019 | #1: Kathy Bergman |
| Pray ~ 11:30am-12:00pm | March 17, 2019 | #1: Michelle Ring |
| Pray ~ 12:00-12:30pm | March 17, 2019 | #1: Brittany McBride |
| Pray ~ 12:30-1:00pm | March 17, 2019 | #1: Kathy Bergman |
| Pray ~ 1:00-1:30pm | March 17, 2019 | #1: Tina Chance |
| Pray ~ 1:30-2:00pm | March 17, 2019 | #1: Theresa Peterman |
| Pray ~ 2:00-2:30pm | March 17, 2019 | #1: Stacy Pope |
| Pray ~ 2:30-3:00pm | March 17, 2019 | #1: Ashley Strimple |
| Pray ~ 3:00-3:30pm | March 17, 2019 | #1: Rex Fenimore |
| Pray ~ 3:30-4:00pm | March 17, 2019 | #1: Linda Sisson |
| Pray ~ 4:00-4:30pm | March 17, 2019 | #1: Stephen Warner |
| Pray ~ 4:30-5:00pm | March 17, 2019 | #1: Mary Harrington |
| Pray ~ 5:00-5:30pm | March 17, 2019 | #1: Emi Voller |
| Pray ~ 5:30-6:00pm | March 17, 2019 | #1: Larry Gilliam |
| Pray ~ 6:00-6:30pm | March 17, 2019 | #1: Brittany McBride |
| Pray ~ 6:30-7:00pm | March 17, 2019 | #1: Kathy Bergman |
Off-Site 72 Hour Prayer Vigil Links
Bloomington Normal Great Banquets
-
Sandia Great Banquet November 2019 -