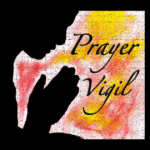 Please sign up to pray (or serve a meal below).
Make sure you read carefully which date and time you are signing up for.
Need to remove your name from a spot??

Lampstand 72 Hour Prayer Vigils
Mid-South Women's Great Banquet #93
Below you can sign up to pray for 30 minutes at a time. Thank you for volunteering your time to pray during this weekend. God Bless You!
Sign up below...
| What | When | Name |
| --- | --- | --- |
| What | When | Name |
| Pray ~ 7:00-7:30pm | October 10, 2019 | #1: Mike Patten |
| Pray ~ 7:30-8:00pm | October 10, 2019 | #1: joe bishop |
| Pray ~ 8:00-8:30pm | October 10, 2019 | #1: Dan Kohr |
| Pray ~ 8:30-9:00pm | October 10, 2019 | #1: Trilby Williams |
| Pray ~ 9:00-9:30pm | October 10, 2019 | #1: Kyla Shelton |
| Pray ~ 9:30-10:00pm | October 10, 2019 | #1: Michael Crumby |
| Pray ~ 10:00-10:30pm | October 10, 2019 | #1: Susannah White |
| Pray ~ 10:30-11:00pm | October 10, 2019 | #1: Steven P Henry |
| Pray ~ 11:00-11:30pm | October 10, 2019 | #1: Marion HOLT |
| Pray ~ 11:30p-12:00am | October 10, 2019 | #1: Jim HOLT |
| Pray ~ 12:00-12:30am | October 11, 2019 | #1: Janice Lamer |
| Pray ~ 12:30-1:00am | October 11, 2019 | #1: Connie Gilbert |
| Pray ~ 1:00-1:30am | October 11, 2019 | #1: Ken Byford |
| Pray ~ 1:30-2:00am | October 11, 2019 | #1: Pat Pickett |
| Pray ~ 2:00-2:30am | October 11, 2019 | #1: Donna Rodger |
| Pray ~ 2:30-3:00am | October 11, 2019 | #1: Cliff Exley |
| Pray ~ 3:00-3:30am | October 11, 2019 | #1: Stuart Dyer |
| Pray ~ 3:30-4:00am | October 11, 2019 | #1: Stuart Dyer |
| Pray ~ 4:00-4:30am | October 11, 2019 | #1: David King |
| Pray ~ 4:30-5:00am | October 11, 2019 | #1: Andy Rogers |
| Pray ~ 5:00-5:30am | October 11, 2019 | #1: Becky Zahrte |
| Pray ~ 5:30-6:00am | October 11, 2019 | #1: Stephanie Russell |
| Pray ~ 6:00-6:30am | October 11, 2019 | #1: Marilyn Wilson |
| Pray ~ 6:30-7:00am | October 11, 2019 | #1: Robby Black |
| Pray ~ 7:00-7:30am | October 11, 2019 | #1: Mitch Boulton |
| Pray ~ 7:30-8:00am | October 11, 2019 | #1: carter downen |
| Pray ~ 8:00-8:30am | October 11, 2019 | #1: Don Todd |
| Pray ~ 8:30-9:00am | October 11, 2019 | #1: Sue Todd |
| Pray ~ 9:00-9:30am | October 11, 2019 | #1: Khrysti Richards |
| Pray ~ 9:30-10:00am | October 11, 2019 | #1: Beverly Moore |
| Pray ~ 10:00-10:30am | October 11, 2019 | #1: Olivia Thurman |
| Pray ~ 10:30-11:00am | October 11, 2019 | #1: Rhonda Qualls |
| Pray ~ 11:00-11:30am | October 11, 2019 | #1: Paul Earheart-Brown |
| Pray ~ 11:30am-12:00pm | October 11, 2019 | #1: Paul Earheart-Brown |
| Pray ~ 12:00-12:30pm | October 11, 2019 | #1: amy bishop |
| Pray ~ 12:30-1:00pm | October 11, 2019 | #1: Carol Little |
| Pray ~ 1:00-1:30pm | October 11, 2019 | #1: Janice Lamer |
| Pray ~ 1:30-2:00pm | October 11, 2019 | #1: ELIZABETH GARRETT |
| Pray ~ 2:00-2:30pm | October 11, 2019 | #1: Jan Culbreath |
| Pray ~ 2:30-3:00pm | October 11, 2019 | #1: Missy Rose |
| Pray ~ 3:00-3:30pm | October 11, 2019 | #1: Katie Kirkpatrick |
| Pray ~ 3:30-4:00pm | October 11, 2019 | #1: David Sprenkle |
| Pray ~ 4:00-4:30pm | October 11, 2019 | #1: Yolanda Durham |
| Pray ~ 4:30-5:00pm | October 11, 2019 | #1: Kirsten Homeyer |
| Pray ~ 5:00-5:30pm | October 11, 2019 | #1: Larry Stone |
| Pray ~ 5:30-6:00pm | October 11, 2019 | #1: Elizabeth Straube |
| Pray ~ 6:00-6:30pm | October 11, 2019 | #1: Caroline Tinner |
| Pray ~ 6:30-7:00pm | October 11, 2019 | #1: Dale Tinner |
| Pray ~ 7:00-7:30pm | October 11, 2019 | #1: Mike Patten |
| Pray ~ 7:30-8:00pm | October 11, 2019 | #1: joe bishop |
| Pray ~ 8:00-8:30pm | October 11, 2019 | #1: Samantha Jenkins |
| Pray ~ 8:30-9:00pm | October 11, 2019 | #1: Trilby Williams |
| Pray ~ 9:00-9:30pm | October 11, 2019 | #1: Alexis Whray |
| Pray ~ 9:30-10:00pm | October 11, 2019 | #1: Alexis Whray |
| Pray ~ 10:00-10:30pm | October 11, 2019 | #1: Jay Earheart-Brown |
| Pray ~ 10:30-11:00pm | October 11, 2019 | #1: Steven P Henry |
| Pray ~ 11:00-11:30pm | October 11, 2019 | #1: Peggy Long |
| Pray ~ 11:30pm-12:00am | October 11, 2019 | #1: Dale Irby |
| Pray ~ 12:00-12:30am | October 12, 2019 | #1: Kathryn Gilbert-Craig |
| Pray ~ 12:30-1:00am | October 12, 2019 | #1: Pat Pickett |
| Pray ~ 1:00-1:30am | October 12, 2019 | #1: Pat Pickett |
| Pray ~ 1:30-2:00am | October 12, 2019 | #1: Logan Rentschler |
| Pray ~ 2:00-2:30am | October 12, 2019 | #1: Donna Rodgers |
| Pray ~ 2:30-3:00am | October 12, 2019 | #1: Cliff Exley |
| Pray ~ 3:00-3:30am | October 12, 2019 | #1: Stuart Dyer |
| Pray ~ 3:30-4:00am | October 12, 2019 | #1: Stuart Dyer |
| Pray ~ 4:00-4:30am | October 12, 2019 | #1: janet miller |
| Pray ~ 4:30-5:00am | October 12, 2019 | #1: Rhonda Mitrik |
| Pray ~ 5:00-5:30am | October 12, 2019 | #1: Willie Downen |
| Pray ~ 5:30-6:00am | October 12, 2019 | #1: Stephanie Russell |
| Pray ~ 6:00-6:30am | October 12, 2019 | #1: Marilyn Wilson |
| Pray ~ 6:30-7:00am | October 12, 2019 | #1: Janice Lamer |
| Pray ~ 7:00-7:30am | October 12, 2019 | #1: Samantha Jenkins |
| Pray ~ 7:30-8:00am | October 12, 2019 | #1: Kevin Jenkins |
| Pray ~ 8:00-8:30am | October 12, 2019 | #1: carter downen |
| Pray ~ 8:30-9:00am | October 12, 2019 | #1: David King |
| Pray ~ 9:00-9:30am | October 12, 2019 | #1: Khrysti Richards |
| Pray ~ 9:30-10:00am | October 12, 2019 | #1: Paul Earheart-Brown |
| Pray ~ 10:00-10:30am | October 12, 2019 | #1: Paul Earheart-Brown |
| Pray ~ 10:30-11:00am | October 12, 2019 | #1: Molly Dyer |
| Pray ~ 11:00-11:30am | October 12, 2019 | #1: janet miller |
| Pray ~ 11:30am-12:00pm | October 12, 2019 | #1: Dale Irby |
| Pray ~ 12:00-12:30pm | October 12, 2019 | #1: Kathryn Gilbert-Craig |
| Pray ~ 12:30-1:00pm | October 12, 2019 | #1: Carol Little |
| Pray ~ 1:00-1:30pm | October 12, 2019 | #1: Noelle Norton |
| Pray ~ 1:30-2:00pm | October 12, 2019 | #1: Karen Randall |
| Pray ~ 2:00-2:30pm | October 12, 2019 | #1: Larry Bryant |
| Pray ~ 2:30-3:00pm | October 12, 2019 | #1: Ron Marlatt |
| Pray ~ 3:00-3:30pm | October 12, 2019 | #1: Brian Harris |
| Pray ~ 3:30-4:00pm | October 12, 2019 | #1: Tom Murdock |
| Pray ~ 4:00-4:30pm | October 12, 2019 | #1: Nancy Cave |
| Pray ~ 4:30-5:00pm | October 12, 2019 | #1: Rebecca Bunker |
| Pray ~ 5:00-5:30pm | October 12, 2019 | #1: Malia Downen |
| Pray ~ 5:30-6:00pm | October 12, 2019 | #1: Amy Barnes |
| Pray ~ 6:00-6:30pm | October 12, 2019 | #1: Olivia Thurman |
| Pray ~ 6:30-7:00pm | October 12, 2019 | #1: Rodney Kirkwood, Jr |
| Pray ~ 7:00-7:30pm | October 12, 2019 | #1: Stuart Dyer |
| Pray ~ 7:30-8:00pm | October 12, 2019 | #1: Teri Roberts |
| Pray ~ 8:00-8:30pm | October 12, 2019 | #1: Natalie Jones |
| Pray ~ 8:30-9:00pm | October 12, 2019 | #1: Trilby Williams |
| Pray ~ 9:00-9:30pm | October 12, 2019 | #1: Kirsten Homeyer |
| Pray ~ 9:30-10:00pm | October 12, 2019 | #1: Bill Randall |
| Pray ~ 10:00-10:30pm | October 12, 2019 | #1: Steven P Henry |
| Pray ~ 10:30-11:00pm | October 12, 2019 | #1: Mike Patten |
| Pray ~ 11:00-11:30pm | October 12, 2019 | #1: Paula Ratliff |
| Pray ~ 11:30p-12:00am | October 12, 2019 | #1: Dale Irby |
| Pray ~ 12:00-12:30am | October 13, 2019 | #1: Andy Forest |
| Pray ~ 12:30-1:00am | October 13, 2019 | #1: Amy Barnes |
| Pray ~ 1:00-1:30am | October 13, 2019 | #1: Erma Phillips |
| Pray ~ 1:30-2:00am | October 13, 2019 | #1: Connie Cates |
| Pray ~ 2:00-2:30am | October 13, 2019 | #1: Donna Rodgers |
| Pray ~ 2:30-3:00am | October 13, 2019 | #1: Cliff Exley |
| Pray ~ 3:00-3:30am | October 13, 2019 | #1: Steven Sartin |
| Pray ~ 3:30-4:00am | October 13, 2019 | #1: Emma Stafford |
| Pray ~ 4:00-4:30am | October 13, 2019 | #1: Yolanda Durham |
| Pray ~ 4:30-5:00am | October 13, 2019 | #1: Walter Norris |
| Pray ~ 5:00-5:30am | October 13, 2019 | #1: Larry Bryant |
| Pray ~ 5:30-6:00am | October 13, 2019 | #1: Stephanie Russell |
| Pray ~ 6:00-6:30am | October 13, 2019 | #1: David King |
| Pray ~ 6:30-7:00am | October 13, 2019 | #1: Jay Earheart-Brown |
| Pray ~ 7:00-7:30am | October 13, 2019 | #1: Kevin Jenkins |
| Pray ~ 7:30-8:00am | October 13, 2019 | #1: Trilby Williams |
| Pray ~ 8:00-8:30am | October 13, 2019 | #1: Willie Downen |
| Pray ~ 8:30-9:00am | October 13, 2019 | #1: Barry Anderson |
| Pray ~ 9:00-9:30am | October 13, 2019 | #1: Khrysti Richards |
| Pray ~ 9:30-10:00am | October 13, 2019 | #1: Larry Turner |
| Pray ~ 10:00-10:30am | October 13, 2019 | #1: Brady Homeyer |
| Pray ~ 10:30-11:00am | October 13, 2019 | #1: Brady Homeyer |
| Pray ~ 11:00-11:30am | October 13, 2019 | #1: Tom Murdock |
| Pray ~ 11:30am-12:00pm | October 13, 2019 | #1: Darlene Hopper |
| Pray ~ 12:00-12:30pm | October 13, 2019 | #1: Teri Roberts |
| Pray ~ 12:30-1:00pm | October 13, 2019 | #1: Carol Little |
| Pray ~ 1:00-1:30pm | October 13, 2019 | #1: Malia Downen |
| Pray ~ 1:30-2:00pm | October 13, 2019 | #1: Kelly Shepherd |
| Pray ~ 2:00-2:30pm | October 13, 2019 | #1: Amy Jackson |
| Pray ~ 2:30-3:00pm | October 13, 2019 | #1: Amy Jackson |
| Pray ~ 3:00-3:30pm | October 13, 2019 | #1: Robbie Roberts |
| Pray ~ 3:30-4:00pm | October 13, 2019 | #1: Don Spaulding |
| Pray ~ 4:00-4:30pm | October 13, 2019 | #1: Connie Cates |
| Pray ~ 4:30-5:00pm | October 13, 2019 | #1: Emma Stafford |
| Pray ~ 5:00-5:30pm | October 13, 2019 | #1: Erma Phillips |
| Pray ~ 5:30-6:00pm | October 13, 2019 | #1: Ken Byford |
| Pray ~ 6:00-6:30pm | October 13, 2019 | #1: Connie Gilbert |
| Pray ~ 6:30-7:00pm | October 13, 2019 | #1: Donna Rodgers |
Off-Site 72 Hour Prayer Vigil Links
Bloomington Normal Great Banquets
-
Sandia Great Banquet November 2019 -