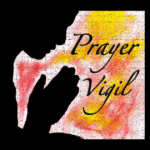 Please sign up to pray (or serve a meal below).
Make sure you read carefully which date and time you are signing up for.
Need to remove your name from a spot??

Lampstand 72 Hour Prayer Vigils
Logansport Women's Great Banquet #67
Below you can sign up to pray for 30 minutes at a time. Thank you for volunteering your time to pray during this weekend. God Bless You!
Sign up below...
| What | When | Name |
| --- | --- | --- |
| What | When | Name |
| Pray ~ 7:00-7:30pm | September 19, 2019 | #1: Carol Kinsey |
| Pray ~ 7:30-8:00pm | September 19, 2019 | #1: Ashli Scott |
| Pray ~ 8:00-8:30pm | September 19, 2019 | #1: Dale Bridge |
| Pray ~ 8:30-9:00pm | September 19, 2019 | #1: Emy Bridge |
| Pray ~ 9:00-9:30pm | September 19, 2019 | #1: Brandon Collins |
| Pray ~ 9:30-10:00pm | September 19, 2019 | #1: Jo Reinking |
| Pray ~ 10:00-10:30pm | September 19, 2019 | #1: Dave Reinking |
| Pray ~ 10:30-11:00pm | September 19, 2019 | #1: Deb Rhodes |
| Pray ~ 11:00-11:30pm | September 19, 2019 | #1: Alyssa Mead |
| Pray ~ 11:30p-12:00am | September 19, 2019 | #1: Josh Altman |
| Pray ~ 12:00-12:30am | September 20, 2019 | #1: Mike Montgomery |
| Pray ~ 12:30-1:00am | September 20, 2019 | #1: Shane Powell |
| Pray ~ 1:00-1:30am | September 20, 2019 | #1: Andrew Smith |
| Pray ~ 1:30-2:00am | September 20, 2019 | #1: Roger Knebel |
| Pray ~ 2:00-2:30am | September 20, 2019 | #1: Justin Blankenship |
| Pray ~ 2:30-3:00am | September 20, 2019 | #1: Shane Powell |
| Pray ~ 3:00-3:30am | September 20, 2019 | #1: Ed Bell |
| Pray ~ 3:30-4:00am | September 20, 2019 | #1: Pam Burkhart |
| Pray ~ 4:00-4:30am | September 20, 2019 | #1: Rick Byers |
| Pray ~ 4:30-5:00am | September 20, 2019 | #1: Sarah Maloy |
| Pray ~ 5:00-5:30am | September 20, 2019 | #1: Kylee Felda |
| Pray ~ 5:30-6:00am | September 20, 2019 | #1: Lindsay Prifogle |
| Pray ~ 6:00-6:30am | September 20, 2019 | #1: Jim Jacobs |
| Pray ~ 6:30-7:00am | September 20, 2019 | #1: Bruce Cosgrey |
| Pray ~ 7:00-7:30am | September 20, 2019 | #1: Heather Gluth |
| Pray ~ 7:30-8:00am | September 20, 2019 | #1: Angie Reynoso |
| Pray ~ 8:00-8:30am | September 20, 2019 | #1: Tom Kasch |
| Pray ~ 8:30-9:00am | September 20, 2019 | #1: Betty Davis |
| Pray ~ 9:00-9:30am | September 20, 2019 | #1: K C Simms |
| Pray ~ 9:30-10:00am | September 20, 2019 | #1: Steve McIntyre |
| Pray ~ 10:00-10:30am | September 20, 2019 | #1: Janet Ball |
| Pray ~ 10:30-11:00am | September 20, 2019 | #1: Latona McIntyre |
| Pray ~ 11:00-11:30am | September 20, 2019 | #1: Helen Gray |
| Pray ~ 11:30am-12:00pm | September 20, 2019 | #1: Brandy Mullins |
| Pray ~ 12:00-12:30pm | September 20, 2019 | #1: Clayton Teyner |
| Pray ~ 12:30-1:00pm | September 20, 2019 | #1: Chris Williamson |
| Pray ~ 1:00-1:30pm | September 20, 2019 | #1: Andrea Baker |
| Pray ~ 1:30-2:00pm | September 20, 2019 | #1: Becky Crowe |
| Pray ~ 2:00-2:30pm | September 20, 2019 | #1: Tina Byers |
| Pray ~ 2:30-3:00pm | September 20, 2019 | #1: Angela Lange |
| Pray ~ 3:00-3:30pm | September 20, 2019 | #1: Paula Smith |
| Pray ~ 3:30-4:00pm | September 20, 2019 | #1: Hwendolyn Myers |
| Pray ~ 4:00-4:30pm | September 20, 2019 | #1: Jacob Rouch |
| Pray ~ 4:30-5:00pm | September 20, 2019 | #1: Bruce Fultz |
| Pray ~ 5:00-5:30pm | September 20, 2019 | #1: Trivenia Doolitle |
| Pray ~ 5:30-6:00pm | September 20, 2019 | #1: Nathan Allen |
| Pray ~ 6:00-6:30pm | September 20, 2019 | #1: Becky Cosgrey |
| Pray ~ 6:30-7:00pm | September 20, 2019 | #1: Brian Vansoest |
| Pray ~ 7:00-7:30pm | September 20, 2019 | #1: Carole Dibble |
| Pray ~ 7:30-8:00pm | September 20, 2019 | #1: Jim Dibble |
| Pray ~ 8:00-8:30pm | September 20, 2019 | #1: Hal Cohn |
| Pray ~ 8:30-9:00pm | September 20, 2019 | #1: Eric Mullins |
| Pray ~ 9:00-9:30pm | September 20, 2019 | #1: Jenny Grandstaff |
| Pray ~ 9:30-10:00pm | September 20, 2019 | #1: Ron Myers |
| Pray ~ 10:00-10:30pm | September 20, 2019 | #1: Matt Gluth |
| Pray ~ 10:30-11:00pm | September 20, 2019 | #1: Tim Roth |
| Pray ~ 11:00-11:30pm | September 20, 2019 | #1: Paula Brown |
| Pray ~ 11:30pm-12:00am | September 20, 2019 | #1: Dan ronk |
| Pray ~ 12:00-12:30am | September 21, 2019 | #1: Mike Montgomery |
| Pray ~ 12:30-1:00am | September 21, 2019 | #1: Hali Berry |
| Pray ~ 1:00-1:30am | September 21, 2019 | #1: Andrew Smith |
| Pray ~ 1:30-2:00am | September 21, 2019 | #1: Shane Powell |
| Pray ~ 2:00-2:30am | September 21, 2019 | #1: Shane Powell |
| Pray ~ 2:30-3:00am | September 21, 2019 | #1: Travis Hilbrt |
| Pray ~ 3:00-3:30am | September 21, 2019 | #1: Ed Bell |
| Pray ~ 3:30-4:00am | September 21, 2019 | #1: Mark Ammento |
| Pray ~ 4:00-4:30am | September 21, 2019 | #1: Fay Miller |
| Pray ~ 4:30-5:00am | September 21, 2019 | #1: Steve Miller |
| Pray ~ 5:00-5:30am | September 21, 2019 | #1: Mike Morphet |
| Pray ~ 5:30-6:00am | September 21, 2019 | #1: Craig Handy |
| Pray ~ 6:00-6:30am | September 21, 2019 | #1: Ed Miller |
| Pray ~ 6:30-7:00am | September 21, 2019 | #1: Bruce Cosgrey |
| Pray ~ 7:00-7:30am | September 21, 2019 | #1: Andrea Baker |
| Pray ~ 7:30-8:00am | September 21, 2019 | #1: Chris Hess |
| Pray ~ 8:00-8:30am | September 21, 2019 | #1: Chris Williamson |
| Pray ~ 8:30-9:00am | September 21, 2019 | #1: Deb Rhodes |
| Pray ~ 9:00-9:30am | September 21, 2019 | #1: Steve McIntyre |
| Pray ~ 9:30-10:00am | September 21, 2019 | #1: Sarah Maloy |
| Pray ~ 10:00-10:30am | September 21, 2019 | #1: Emily Smith |
| Pray ~ 10:30-11:00am | September 21, 2019 | #1: Anna Holmes |
| Pray ~ 11:00-11:30am | September 21, 2019 | #1: Christy Bean |
| Pray ~ 11:30am-12:00pm | September 21, 2019 | #1: Janet Ball |
| Pray ~ 12:00-12:30pm | September 21, 2019 | #1: Peggy Ruff |
| Pray ~ 12:30-1:00pm | September 21, 2019 | #1: Maria Rogers |
| Pray ~ 1:00-1:30pm | September 21, 2019 | #1: Paula brown |
| Pray ~ 1:30-2:00pm | September 21, 2019 | #1: Latona McIntyre |
| Pray ~ 2:00-2:30pm | September 21, 2019 | #1: Carmen Shany |
| Pray ~ 2:30-3:00pm | September 21, 2019 | #1: Amy Lewis |
| Pray ~ 3:00-3:30pm | September 21, 2019 | #1: Paula Smith |
| Pray ~ 3:30-4:00pm | September 21, 2019 | #1: Donna Fress |
| Pray ~ 4:00-4:30pm | September 21, 2019 | #1: Steve Miller |
| Pray ~ 4:30-5:00pm | September 21, 2019 | #1: Bruce Fultz |
| Pray ~ 5:00-5:30pm | September 21, 2019 | #1: David Felda |
| Pray ~ 5:30-6:00pm | September 21, 2019 | #1: Adam Speicher |
| Pray ~ 6:00-6:30pm | September 21, 2019 | #1: Becky Cosgrey |
| Pray ~ 6:30-7:00pm | September 21, 2019 | #1: Brea Cosgray |
| Pray ~ 7:00-7:30pm | September 21, 2019 | #1: Nancy Baker |
| Pray ~ 7:30-8:00pm | September 21, 2019 | #1: Tom Hickey |
| Pray ~ 8:00-8:30pm | September 21, 2019 | #1: Hal Cohn |
| Pray ~ 8:30-9:00pm | September 21, 2019 | #1: Raulph Kauffman |
| Pray ~ 9:00-9:30pm | September 21, 2019 | #1: Mary Bennett |
| Pray ~ 9:30-10:00pm | September 21, 2019 | #1: Beta Morehead |
| Pray ~ 10:00-10:30pm | September 21, 2019 | #1: Deb Miller |
| Pray ~ 10:30-11:00pm | September 21, 2019 | #1: Clark Miller |
| Pray ~ 11:00-11:30pm | September 21, 2019 | #1: Brandy Mullins |
| Pray ~ 11:30p-12:00am | September 21, 2019 | #1: Eric Mullins |
| Pray ~ 12:00-12:30am | September 22, 2019 | #1: Wayne & Joan Hardy |
| Pray ~ 12:30-1:00am | September 22, 2019 | #1: Kris Malchow |
| Pray ~ 1:00-1:30am | September 22, 2019 | #1: Andrew Smith |
| Pray ~ 1:30-2:00am | September 22, 2019 | #1: Mary Brandt |
| Pray ~ 2:00-2:30am | September 22, 2019 | #1: Clay Barnes |
| Pray ~ 2:30-3:00am | September 22, 2019 | #1: Bruce Baker |
| Pray ~ 3:00-3:30am | September 22, 2019 | #1: Ed Bell |
| Pray ~ 3:30-4:00am | September 22, 2019 | #1: Ashli Scott |
| Pray ~ 4:00-4:30am | September 22, 2019 | #1: Travis May |
| Pray ~ 4:30-5:00am | September 22, 2019 | #1: Ray Bean |
| Pray ~ 5:00-5:30am | September 22, 2019 | #1: Mike Morphet |
| Pray ~ 5:30-6:00am | September 22, 2019 | #1: Craig Handy |
| Pray ~ 6:00-6:30am | September 22, 2019 | #1: Dirk Raderstorf |
| Pray ~ 6:30-7:00am | September 22, 2019 | #1: Kay Wright |
| Pray ~ 7:00-7:30am | September 22, 2019 | #1: Beth Holcomb |
| Pray ~ 7:30-8:00am | September 22, 2019 | #1: Ed Holcomb |
| Pray ~ 8:00-8:30am | September 22, 2019 | #1: CJ Gillsinger |
| Pray ~ 8:30-9:00am | September 22, 2019 | #1: John Crowe |
| Pray ~ 9:00-9:30am | September 22, 2019 | #1: Sarah Maloy |
| Pray ~ 9:30-10:00am | September 22, 2019 | #1: Candice Hinkle |
| Pray ~ 10:00-10:30am | September 22, 2019 | #1: Stacey Collins |
| Pray ~ 10:30-11:00am | September 22, 2019 | #1: Stacey Collins |
| Pray ~ 11:00-11:30am | September 22, 2019 | #1: Amy Barton |
| Pray ~ 11:30am-12:00pm | September 22, 2019 | #1: Kris Scott |
| Pray ~ 12:00-12:30pm | September 22, 2019 | #1: Karen Lank |
| Pray ~ 12:30-1:00pm | September 22, 2019 | #1: John Nichelson |
| Pray ~ 1:00-1:30pm | September 22, 2019 | #1: Ronda Trapp |
| Pray ~ 1:30-2:00pm | September 22, 2019 | #1: Max Trapp |
| Pray ~ 2:00-2:30pm | September 22, 2019 | #1: Steph Lewellen |
| Pray ~ 2:30-3:00pm | September 22, 2019 | #1: Emily Smith |
| Pray ~ 3:00-3:30pm | September 22, 2019 | #1: Paula Smith |
| Pray ~ 3:30-4:00pm | September 22, 2019 | #1: Kelly Scott |
| Pray ~ 4:00-4:30pm | September 22, 2019 | #1: Michael Miller |
| Pray ~ 4:30-5:00pm | September 22, 2019 | #1: Tracy Hower |
| Pray ~ 5:00-5:30pm | September 22, 2019 | #1: (empty) - sign-ups closed |
| Pray ~ 5:30-6:00pm | September 22, 2019 | #1: (empty) - sign-ups closed |
| Pray ~ 6:00-6:30pm | September 22, 2019 | #1: Becky Cosgrey |
| Pray ~ 6:30-7:00pm | September 22, 2019 | #1: Tonya Prouse |
Off-Site 72 Hour Prayer Vigil Links
Bloomington Normal Great Banquets
-
Sandia Great Banquet November 2019 -