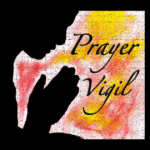 Please sign up to pray (or serve a meal below).
Make sure you read carefully which date and time you are signing up for.
Need to remove your name from a spot??

Lampstand 72 Hour Prayer Vigils
Heartland Women's Great Banquet #66
Below you can sign up to pray for 30 minutes at a time. Thank you for volunteering your time to pray during this weekend. God Bless You!
Sign up below...
| What | When | Name |
| --- | --- | --- |
| What | When | Name |
| Pray ~ 7:00-7:30pm | September 26, 2019 | #1: Jared Leinart |
| Pray ~ 7:30-8:00pm | September 26, 2019 | #1: Ashley Cashler |
| Pray ~ 8:00-8:30pm | September 26, 2019 | #1: Barb Hussong |
| Pray ~ 8:30-9:00pm | September 26, 2019 | #1: Audra Wilkey |
| Pray ~ 9:00-9:30pm | September 26, 2019 | #1: Barb Hussong |
| Pray ~ 9:30-10:00pm | September 26, 2019 | #1: Chris Haas |
| Pray ~ 10:00-10:30pm | September 26, 2019 | #1: Earl Watson |
| Pray ~ 10:30-11:00pm | September 26, 2019 | #1: Gretchen Watson |
| Pray ~ 11:00-11:30pm | September 26, 2019 | #1: Joy Kerfoot |
| Pray ~ 11:30p-12:00am | September 26, 2019 | #1: Joy Kerfoot |
| Pray ~ 12:00-12:30am | September 27, 2019 | #1: Lin Goodman |
| Pray ~ 12:30-1:00am | September 27, 2019 | #1: Josh Borum |
| Pray ~ 1:00-1:30am | September 27, 2019 | #1: Sandy Murray |
| Pray ~ 1:30-2:00am | September 27, 2019 | #1: Glen Murray |
| Pray ~ 2:00-2:30am | September 27, 2019 | #1: Mark Reynolds |
| Pray ~ 2:30-3:00am | September 27, 2019 | #1: Mark Reynolds |
| Pray ~ 3:00-3:30am | September 27, 2019 | #1: Bill Tomlinson |
| Pray ~ 3:30-4:00am | September 27, 2019 | #1: Barb Hussong |
| Pray ~ 4:00-4:30am | September 27, 2019 | #1: Joa Griffith |
| Pray ~ 4:30-5:00am | September 27, 2019 | #1: Joa Griffith |
| Pray ~ 5:00-5:30am | September 27, 2019 | #1: Steve Alt |
| Pray ~ 5:30-6:00am | September 27, 2019 | #1: Jared Leinart |
| Pray ~ 6:00-6:30am | September 27, 2019 | #1: Murt McLeod |
| Pray ~ 6:30-7:00am | September 27, 2019 | #1: Mary Fakes |
| Pray ~ 7:00-7:30am | September 27, 2019 | #1: Cindy Harpe |
| Pray ~ 7:30-8:00am | September 27, 2019 | #1: Beth Hendricks |
| Pray ~ 8:00-8:30am | September 27, 2019 | #1: Jenni Wilson |
| Pray ~ 8:30-9:00am | September 27, 2019 | #1: Annette Watson |
| Pray ~ 9:00-9:30am | September 27, 2019 | #1: Chris Craighill |
| Pray ~ 9:30-10:00am | September 27, 2019 | #1: Chuck Bell |
| Pray ~ 10:00-10:30am | September 27, 2019 | #1: Manny Arriaga |
| Pray ~ 10:30-11:00am | September 27, 2019 | #1: Sheila Wooten |
| Pray ~ 11:00-11:30am | September 27, 2019 | #1: Christy Kohler |
| Pray ~ 11:30am-12:00pm | September 27, 2019 | #1: Barb Hussong |
| Pray ~ 12:00-12:30pm | September 27, 2019 | #1: John Hillman |
| Pray ~ 12:30-1:00pm | September 27, 2019 | #1: Angela Haug |
| Pray ~ 1:00-1:30pm | September 27, 2019 | #1: Tom Strauss |
| Pray ~ 1:30-2:00pm | September 27, 2019 | #1: Beth Hendricks |
| Pray ~ 2:00-2:30pm | September 27, 2019 | #1: Alex Mundell |
| Pray ~ 2:30-3:00pm | September 27, 2019 | #1: Jared Leinart |
| Pray ~ 3:00-3:30pm | September 27, 2019 | #1: Barb Hussong |
| Pray ~ 3:30-4:00pm | September 27, 2019 | #1: Micheal Knost |
| Pray ~ 4:00-4:30pm | September 27, 2019 | #1: Amy Alt |
| Pray ~ 4:30-5:00pm | September 27, 2019 | #1: Matt Hutson |
| Pray ~ 5:00-5:30pm | September 27, 2019 | #1: Samantha Starcher |
| Pray ~ 5:30-6:00pm | September 27, 2019 | #1: Susie Hussong |
| Pray ~ 6:00-6:30pm | September 27, 2019 | #1: Stephanie Commins |
| Pray ~ 6:30-7:00pm | September 27, 2019 | #1: Michelle Gilbert |
| Pray ~ 7:00-7:30pm | September 27, 2019 | #1: Cindy Harpe |
| Pray ~ 7:30-8:00pm | September 27, 2019 | #1: Julie Slayton |
| Pray ~ 8:00-8:30pm | September 27, 2019 | #1: Trish Carmer |
| Pray ~ 8:30-9:00pm | September 27, 2019 | #1: Sherry Strauss |
| Pray ~ 9:00-9:30pm | September 27, 2019 | #1: Amber Hutson |
| Pray ~ 9:30-10:00pm | September 27, 2019 | #1: Doug Younce |
| Pray ~ 10:00-10:30pm | September 27, 2019 | #1: Jerry Macke |
| Pray ~ 10:30-11:00pm | September 27, 2019 | #1: Shane Cowan |
| Pray ~ 11:00-11:30pm | September 27, 2019 | #1: Trish Carmer |
| Pray ~ 11:30pm-12:00am | September 27, 2019 | #1: Chris Harpe |
| Pray ~ 12:00-12:30am | September 28, 2019 | #1: Lin Goodman |
| Pray ~ 12:30-1:00am | September 28, 2019 | #1: Chris Craighill |
| Pray ~ 1:00-1:30am | September 28, 2019 | #1: Gandy Ratliff |
| Pray ~ 1:30-2:00am | September 28, 2019 | #1: Gandy Ratliff |
| Pray ~ 2:00-2:30am | September 28, 2019 | #1: Mark Reynolds |
| Pray ~ 2:30-3:00am | September 28, 2019 | #1: Mark Reynolds |
| Pray ~ 3:00-3:30am | September 28, 2019 | #1: Mel Quinton |
| Pray ~ 3:30-4:00am | September 28, 2019 | #1: Bill Tomlinson |
| Pray ~ 4:00-4:30am | September 28, 2019 | #1: Eric Morrow |
| Pray ~ 4:30-5:00am | September 28, 2019 | #1: Matt Hutson |
| Pray ~ 5:00-5:30am | September 28, 2019 | #1: Steve Alt |
| Pray ~ 5:30-6:00am | September 28, 2019 | #1: Manny Arriaga |
| Pray ~ 6:00-6:30am | September 28, 2019 | #1: Murt McLeod |
| Pray ~ 6:30-7:00am | September 28, 2019 | #1: Paula Witham |
| Pray ~ 7:00-7:30am | September 28, 2019 | #1: Sarah Richards |
| Pray ~ 7:30-8:00am | September 28, 2019 | #1: Amy Alt |
| Pray ~ 8:00-8:30am | September 28, 2019 | #1: Annette Watson |
| Pray ~ 8:30-9:00am | September 28, 2019 | #1: Chris Craighill |
| Pray ~ 9:00-9:30am | September 28, 2019 | #1: Mary Fakes |
| Pray ~ 9:30-10:00am | September 28, 2019 | #1: Chris Sellers |
| Pray ~ 10:00-10:30am | September 28, 2019 | #1: Julie Slayton |
| Pray ~ 10:30-11:00am | September 28, 2019 | #1: Sandy Murray |
| Pray ~ 11:00-11:30am | September 28, 2019 | #1: Glen Murrary |
| Pray ~ 11:30am-12:00pm | September 28, 2019 | #1: Elizabeth Knost |
| Pray ~ 12:00-12:30pm | September 28, 2019 | #1: Amber Wheat |
| Pray ~ 12:30-1:00pm | September 28, 2019 | #1: Micheal Knost |
| Pray ~ 1:00-1:30pm | September 28, 2019 | #1: John Hillman |
| Pray ~ 1:30-2:00pm | September 28, 2019 | #1: Murt McLeod |
| Pray ~ 2:00-2:30pm | September 28, 2019 | #1: Joa Griffith |
| Pray ~ 2:30-3:00pm | September 28, 2019 | #1: Joa Griffith |
| Pray ~ 3:00-3:30pm | September 28, 2019 | #1: Tom Strauss |
| Pray ~ 3:30-4:00pm | September 28, 2019 | #1: Danielle Eytchison |
| Pray ~ 4:00-4:30pm | September 28, 2019 | #1: Tyler Eytchison |
| Pray ~ 4:30-5:00pm | September 28, 2019 | #1: Elizabeth Knost |
| Pray ~ 5:00-5:30pm | September 28, 2019 | #1: Pam Phillips |
| Pray ~ 5:30-6:00pm | September 28, 2019 | #1: Sherry Strauss |
| Pray ~ 6:00-6:30pm | September 28, 2019 | #1: Erin Leeson |
| Pray ~ 6:30-7:00pm | September 28, 2019 | #1: Christy Keller |
| Pray ~ 7:00-7:30pm | September 28, 2019 | #1: Shane Cowan |
| Pray ~ 7:30-8:00pm | September 28, 2019 | #1: Melissa Keringer |
| Pray ~ 8:00-8:30pm | September 28, 2019 | #1: Micheal Rutter |
| Pray ~ 8:30-9:00pm | September 28, 2019 | #1: Samantha Starcher |
| Pray ~ 9:00-9:30pm | September 28, 2019 | #1: Virgil Leavell |
| Pray ~ 9:30-10:00pm | September 28, 2019 | #1: Doug Younce |
| Pray ~ 10:00-10:30pm | September 28, 2019 | #1: Beth Hendricks |
| Pray ~ 10:30-11:00pm | September 28, 2019 | #1: John Hillman |
| Pray ~ 11:00-11:30pm | September 28, 2019 | #1: Eric Cashler |
| Pray ~ 11:30p-12:00am | September 28, 2019 | #1: Chris Ruder |
| Pray ~ 12:00-12:30am | September 29, 2019 | #1: Lin Goodman |
| Pray ~ 12:30-1:00am | September 29, 2019 | #1: Todd Haug |
| Pray ~ 1:00-1:30am | September 29, 2019 | #1: Claude Leavell |
| Pray ~ 1:30-2:00am | September 29, 2019 | #1: Chris Ruder |
| Pray ~ 2:00-2:30am | September 29, 2019 | #1: Mark Reynolds |
| Pray ~ 2:30-3:00am | September 29, 2019 | #1: Mark Reynolds |
| Pray ~ 3:00-3:30am | September 29, 2019 | #1: Bill Tomlinson |
| Pray ~ 3:30-4:00am | September 29, 2019 | #1: Stephanie Wooten |
| Pray ~ 4:00-4:30am | September 29, 2019 | #1: Eric Morrow |
| Pray ~ 4:30-5:00am | September 29, 2019 | #1: Rick Borum |
| Pray ~ 5:00-5:30am | September 29, 2019 | #1: Steve Alt |
| Pray ~ 5:30-6:00am | September 29, 2019 | #1: Tony Canaday |
| Pray ~ 6:00-6:30am | September 29, 2019 | #1: Tony Canaday |
| Pray ~ 6:30-7:00am | September 29, 2019 | #1: Paula Witham |
| Pray ~ 7:00-7:30am | September 29, 2019 | #1: Mary Fakes |
| Pray ~ 7:30-8:00am | September 29, 2019 | #1: Manny Arriaga |
| Pray ~ 8:00-8:30am | September 29, 2019 | #1: Crystal Leavell |
| Pray ~ 8:30-9:00am | September 29, 2019 | #1: Annette Watson |
| Pray ~ 9:00-9:30am | September 29, 2019 | #1: Beth Hendricks |
| Pray ~ 9:30-10:00am | September 29, 2019 | #1: Chris Sellers |
| Pray ~ 10:00-10:30am | September 29, 2019 | #1: Julie Slayton |
| Pray ~ 10:30-11:00am | September 29, 2019 | #1: Samantha Starcher |
| Pray ~ 11:00-11:30am | September 29, 2019 | #1: Crystal Leavell |
| Pray ~ 11:30am-12:00pm | September 29, 2019 | #1: Bradley Scheik |
| Pray ~ 12:00-12:30pm | September 29, 2019 | #1: Coffmans Coffmans |
| Pray ~ 12:30-1:00pm | September 29, 2019 | #1: Josh Borum |
| Pray ~ 1:00-1:30pm | September 29, 2019 | #1: Amber Hutson |
| Pray ~ 1:30-2:00pm | September 29, 2019 | #1: Virgil Leavell |
| Pray ~ 2:00-2:30pm | September 29, 2019 | #1: Doug Younce |
| Pray ~ 2:30-3:00pm | September 29, 2019 | #1: Jim Crook |
| Pray ~ 3:00-3:30pm | September 29, 2019 | #1: Sherry Strauss |
| Pray ~ 3:30-4:00pm | September 29, 2019 | #1: Sheila Wooten |
| Pray ~ 4:00-4:30pm | September 29, 2019 | #1: Sandy Ratliff |
| Pray ~ 4:30-5:00pm | September 29, 2019 | #1: Sandy Ratliff |
| Pray ~ 5:00-5:30pm | September 29, 2019 | #1: Gino Small |
| Pray ~ 5:30-6:00pm | September 29, 2019 | #1: Jim Crook |
| Pray ~ 6:00-6:30pm | September 29, 2019 | #1: Bill Bronson |
| Pray ~ 6:30-7:00pm | September 29, 2019 | #1: Bill Bronson |
Off-Site 72 Hour Prayer Vigil Links
Bloomington Normal Great Banquets
-
Sandia Great Banquet November 2019 -