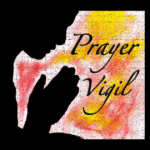 Please sign up to pray (or serve a meal below).
Make sure you read carefully which date and time you are signing up for.
Need to remove your name from a spot??

Lampstand 72 Hour Prayer Vigils
New Beginnings Women's Great Banquet #6
View Guest & Team List to Pray for each person by name (if available)
Visit the New Beginnings Great Banquet Page for more weekend information

Below you can sign up to pray for 30 minutes at a time. Thank you for volunteering your time to pray during this weekend. God Bless You!
Sign up below...
| What | When | Name |
| --- | --- | --- |
| What | When | Name |
| Pray ~ 7:00-7:30pm | April 26, 2018 | #1: Michael Cribelar |
| Pray~ 7:30-8:00pm | April 26, 2018 | #1: Andy Anderson |
| Pray ~ 8:00-8:30pm | April 26, 2018 | #1: Seth James |
| Pray ~ 8:30-9:00pm | April 26, 2018 | #1: Seth James |
| Pray ~ 9:00-9:30pm | April 26, 2018 | #1: Mitch Strader |
| Pray ~ 10:00-10:30pm | April 26, 2018 | #1: Gary Jones |
| Pray ~ 9:30-10:00pm | April 26, 2018 | #1: Amy Spry |
| Pray ~ 10:30-11:00pm | April 26, 2018 | #1: Gary Strohm |
| Pray ~ 11:00-11:30pm | April 26, 2018 | #1: Judy Wilmouth |
| Pray ~ 11:30p-12:00am | April 26, 2018 | #1: Carol Kennedy |
| Pray ~ 12:00-12:30am | April 27, 2018 | #1: Pat Hodson |
| Pray ~ 12:30-1:00am | April 27, 2018 | #1: Jerry Elmendorf |
| Pray ~1:00-1:30am | April 27, 2018 | #1: Quintin Thomason |
| Pray ~ 1:30-2:00am | April 27, 2018 | #1: Justin Waterman |
| Pray ~ 2:00-2:30am | April 27, 2018 | #1: Steve Woods |
| Pray ~ 2:30-3:00am | April 27, 2018 | #1: Bill Rhoads |
| Pray ~ 3:00-3:30am | April 27, 2018 | #1: Lisa Guard |
| Pray ~ 3:30-4:00am | April 27, 2018 | #1: Derrick Schnitger |
| Pray ~ 4:00-4:30am | April 27, 2018 | #1: Christy Ferguson |
| Pray ~ 4:30-5:00am | April 27, 2018 | #1: Paul Boyer |
| Pray ~5:00-5:30am | April 27, 2018 | #1: Jeff Loper |
| Pray ~5:30-6:00am | April 27, 2018 | #1: Jeff Loper |
| Pray ~ 6:00-6:30am | April 27, 2018 | #1: Keith Pennington |
| Pray ~ 6:30-7:00am | April 27, 2018 | #1: Gary Jones |
| Pray ~ 7:00-7:30am | April 27, 2018 | #1: Judy Wilmouth |
| Pray ~ 7:30-8:00am | April 27, 2018 | #1: Lynn Geffs |
| Pray ~ 8:00-8:30am | April 27, 2018 | #1: Mitch Strader |
| Pray ~ 8:30-9:00am | April 27, 2018 | #1: Susannah White |
| Pray ~ 9:00-9:30am | April 27, 2018 | #1: Grady White |
| Pray ~ 9:30-10:00am | April 27, 2018 | #1: Linda Evans |
| Pray ~ 10:00-10:30am | April 27, 2018 | #1: Sonja Brown |
| Pray ~10:30-11:00am | April 27, 2018 | #1: Nicole Scott |
| Pray ~ 11:00-11:30am | April 27, 2018 | #1: Ceil Cowles |
| Pray ~ 11:30am-12:00pm | April 27, 2018 | #1: Sonja Brown |
| Pray ~ 12:00-12:30pm | April 27, 2018 | #1: Lori Rhoads |
| Pray ~ 12:30-1:00pm | April 27, 2018 | #1: Nicole Scott |
| Pray ~ 1:00-1:30pm | April 27, 2018 | #1: Tracy Carrington |
| Pray ~ 1:30-2:00pm | April 27, 2018 | #1: Jan Duzan |
| Pray ~ 2:00-2:30pm | April 27, 2018 | #1: Lorre Wesley |
| Pray ~ 2:30-3:00pm | April 27, 2018 | #1: Lorre Wesley |
| Pray ~ 3:00-3:30pm | April 27, 2018 | #1: Dan Douglas |
| Pray ~ 3:30-4:00pm | April 27, 2018 | #1: Dan Douglas |
| Pray ~ 4:00-4:30pm | April 27, 2018 | #1: Seth James |
| Pray ~ 4:30-5:00pm | April 27, 2018 | #1: Seth James |
| Pray ~ 5:00-5:30pm | April 27, 2018 | #1: Judy Wilmouth |
| Pray ~ 5:30-6:00pm | April 27, 2018 | #1: Greg Eskue |
| Pray ~ 6:00-6:30pm | April 27, 2018 | #1: Keith Pennington |
| Pray ~ 6:30-7:00pm | April 27, 2018 | #1: P.D. Baird |
| Pray ~ 7:00-7:30pm | April 27, 2018 | #1: Tracy Carrington |
| Pray ~ 7:30-8:00pm | April 27, 2018 | #1: Jean Cutright |
| Pray ~ 8:00-8:30pm | April 27, 2018 | #1: Jean Cutright |
| Pray ~ 8:30-9:00pm | April 27, 2018 | #1: Henry Wallace |
| Pray ~ 9:00-9:30pm | April 27, 2018 | #1: Matthew Froeschle |
| Pray ~ 9:30-10:00pm | April 27, 2018 | #1: Matthew Froeschle |
| Pray ~ 10:00-10:30pm | April 27, 2018 | #1: Tracy Carrington |
| Pray ~ 10:30-11:00pm | April 27, 2018 | #1: Gary Strohm |
| Pray ~ 11:30pm-12:00am | April 27, 2018 | #1: Seth James |
| Pray ~ 11:00-11:30pm | April 27, 2018 | #1: Quintin Thomason |
| Pray ~ 12:00-12:30am | April 28, 2018 | #1: Seth James |
| Pray ~ 12:30-1:00am | April 28, 2018 | #1: Jerry Elmendorf |
| Pray ~ 1:00-1:30am | April 28, 2018 | #1: Seth James |
| Pray ~ 1:30-2:00am | April 28, 2018 | #1: Seth James |
| Pray ~ 2:00-2:30am | April 28, 2018 | #1: Steve Woods |
| Pray ~ 2:30-3:00am | April 28, 2018 | #1: Bill Rhoads |
| Pray ~ 3:00-3:30am | April 28, 2018 | #1: Lisa Guard |
| Pray ~ 3:30-4:00am | April 28, 2018 | #1: Derrick Schnitger |
| Pray ~ 4:00-4:30am | April 28, 2018 | #1: Jean Cutright |
| Pray ~ 4:30-5:00am | April 28, 2018 | #1: Jean Cutright |
| Pray ~ 5:00-5:30am | April 28, 2018 | #1: Jeff Loper |
| Pray ~ 5:30-6:00am | April 28, 2018 | #1: Jeff Loper |
| Pray ~ 6:00-6:30am | April 28, 2018 | #1: Keith Pennington |
| Pray ~ 6:30-7:00am | April 28, 2018 | #1: Gary Jones |
| Pray ~ 7:00-7:30am | April 28, 2018 | #1: Judy Wilmouth |
| Pray ~ 7:30-8:00am | April 28, 2018 | #1: Jerad Pollack |
| Pray ~ 8:00-8:30am | April 28, 2018 | #1: Richard Duzan |
| Pray ~ 8:30-9:00am | April 28, 2018 | #1: Matthew Froeschle |
| Pray ~ 9:00-9:30am | April 28, 2018 | #1: Matthew Froeschle |
| Pray ~ 9:30-10:00am | April 28, 2018 | #1: Sonja Brown |
| Pray ~ 10:00-10:30am | April 28, 2018 | #1: Justin Waterman |
| Pray ~ 10:30-11:00am | April 28, 2018 | #1: Pam Rhodes |
| Pray ~ 11:00-11:30am | April 28, 2018 | #1: Jan Duzan |
| Pray ~ 11:30am-12:00pm | April 28, 2018 | #1: Mary Marlow |
| Pray ~ 12:00-12:30pm | April 28, 2018 | #1: Christina Durbin |
| Pray ~ 12:30-1:00pm | April 28, 2018 | #1: Ariel Short |
| Pray ~ 1:00-1:30pm | April 28, 2018 | #1: Robin Walters |
| Pray ~ 1:30-2:00pm | April 28, 2018 | #1: Sue Lines |
| Pray ~ 2:00-2:30pm | April 28, 2018 | #1: Lorre Wesley |
| Pray ~ 2:30-3:00pm | April 28, 2018 | #1: Lorre Wesley |
| Pray ~ 3:00-3:30pm | April 28, 2018 | #1: Nicole Scott |
| Pray ~ 3:30-4:00pm | April 28, 2018 | #1: Shannon Bellavia |
| Pray ~ 4:00-4:30pm | April 28, 2018 | #1: Johnnie Johnson |
| Pray ~ 4:30-5:00pm | April 28, 2018 | #1: Lucy Johnson |
| Pray ~ 5:00-5:30pm | April 28, 2018 | #1: P.D. Baird |
| Pray ~ 5:30-6:00pm | April 28, 2018 | #1: P.D. Baird |
| Pray ~ 6:00-6:30pm | April 28, 2018 | #1: Keith Pennington |
| Pray ~ 6:30-7:00pm | April 28, 2018 | #1: Nicole Scott |
| Pray ~ 7:00-7:30pm | April 28, 2018 | #1: John White |
| Pray ~ 7:30-8:00pm | April 28, 2018 | #1: Janet Wood |
| Pray ~ 8:00-8:30pm | April 28, 2018 | #1: Richard Duzan |
| Pray ~ 8:30-9:00pm | April 28, 2018 | #1: Lynn Geffs |
| Pray ~ 9:00-9:30pm | April 28, 2018 | #1: Matthew Froechle |
| Pray ~ 9:30-10:00pm | April 28, 2018 | #1: Matthew Froeschle |
| Pray ~ 10:00-10:30pm | April 28, 2018 | #1: Jan Duzan |
| Pray ~ 10:30-11:00pm | April 28, 2018 | #1: Gary Strohm |
| Pray ~ 11:00-11:30pm | April 28, 2018 | #1: Susannah White |
| Pray ~ 11:30p-12:00am | April 28, 2018 | #1: Judy Wilmouth |
| Pray ~ 12:00-12:30am | April 29, 2018 | #1: Jerry Elnendorf |
| Pray ~ 12:30-1:00am | April 29, 2018 | #1: Jerry Elmendorf |
| Pray ~1:00-1:30am | April 29, 2018 | #1: Lorre Wesley |
| Pray ~ 1:30-2:00am | April 29, 2018 | #1: Lorre Wesley |
| Pray ~ 2:00-2:30am | April 29, 2018 | #1: Steve Woods |
| Pray ~ 2:30-3:00am | April 29, 2018 | #1: Justin Waterman |
| Pray ~3:00-3:30am | April 29, 2018 | #1: Lisa Guard |
| Pray ~ 3:30-4:00am | April 29, 2018 | #1: Derrick Schnitger |
| Pray ~ 4:00-4:30am | April 29, 2018 | #1: Paul Boyer |
| Pray ~ 4:30-5:00am | April 29, 2018 | #1: Jeff Loper |
| Pray ~ 5:00-5:30am | April 29, 2018 | #1: Jeff Loper |
| Pray ~ 5:30-6:00am | April 29, 2018 | #1: Gary Jones |
| Pray ~ 6:00-6:30am | April 29, 2018 | #1: Keith Pennington |
| Pray ~ 6:30-7:00am | April 29, 2018 | #1: Vickie Bircher |
| Pray ~ 7:00-7:30am | April 29, 2018 | #1: Judy Wilmouth |
| Pray ~ 7:30-8:00am | April 29, 2018 | #1: Lynn Geffs |
| Pray ~ 8:00-8:30am | April 29, 2018 | #1: Beulah Piehl |
| Pray ~ 8:30-9:00am | April 29, 2018 | #1: Jean Cutright |
| Pray ~ 9:00-9:30am | April 29, 2018 | #1: Pam Rhodes |
| Pray ~ 9:30-10:00am | April 29, 2018 | #1: Ariel Short |
| Pray ~ 10:00-10:30am | April 29, 2018 | #1: Mary Marlow |
| Pray ~ 10:30-11:00am | April 29, 2018 | #1: Grady White |
| Pray ~ 11:00-11:30am | April 29, 2018 | #1: Bethany Ray |
| Pray ~ 11:30am-12:00pm | April 29, 2018 | #1: Becky McKissack |
| Pray ~ 12:00-12:30pm | April 29, 2018 | #1: Tom Skinner |
| Pray ~ 12:30-1:00pm | April 29, 2018 | #1: Tom Skinber |
| Pray ~ 1:00-1:30pm | April 29, 2018 | #1: Pat Hodson |
| Pray ~ 1:30-2:00pm | April 29, 2018 | #1: Susannah White |
| Pray ~ 2:30-3:00pm | April 29, 2018 | #1: Lorre Wesley |
| Pray ~ 2:00-2:30pm | April 29, 2018 | #1: Lorre Wesley |
| Pray ~ 3:00-3:30pm | April 29, 2018 | #1: P.D. Baird |
| Pray ~ 4:00-4:30pm | April 29, 2018 | #1: P.D. Baird |
| Pray ~ 4:30-5:00pm | April 29, 2018 | #1: Lucy Johnson |
| Pray ~ 5:00-5:30pm | April 29, 2018 | #1: P.D. Baird |
| Pray~ 5:30-6:00pm | April 29, 2018 | #1: P.D. Baird |
| Pray ~ 6:00-6:30pm | April 29, 2018 | #1: Keith Pennington |
| Pray~ 6:30-7:00pm | April 29, 2018 | #1: Judy Wilmouth |
| Pray ~ 3:30-4:00pm | April 29, 2018 | #1: Lynn Geffs |
Off-Site 72 Hour Prayer Vigil Links