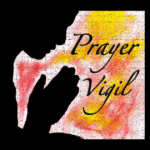 Please sign up to pray (or serve a meal below).
Make sure you read carefully which date and time you are signing up for.
Need to remove your name from a spot??

Lampstand 72 Hour Prayer Vigils
Bryan OH Men's Great Banquet #84- Server Sign Up
Servers should plan on a 2 hour commitment for serving and cleanup.
Sign up below...
| What | When | Name |
| --- | --- | --- |
| What | When | Name |
| Breakfast- 7:50am-9:50am | March 15, 2019 | #1: Tracey PLUMMER |
| | | #2: (empty) - sign-ups closed |
| | | #3: (empty) - sign-ups closed |
| | | #4: (empty) - sign-ups closed |
| | | #5: (empty) - sign-ups closed |
| | | #6: (empty) - sign-ups closed |
| | | #7: (empty) - sign-ups closed |
| | | #8: (empty) - sign-ups closed |
| Lunch- 12pm-2pm | March 15, 2019 | #1: (empty) - sign-ups closed |
| | | #2: (empty) - sign-ups closed |
| | | #3: (empty) - sign-ups closed |
| | | #4: (empty) - sign-ups closed |
| | | #5: (empty) - sign-ups closed |
| | | #6: (empty) - sign-ups closed |
| | | #7: (empty) - sign-ups closed |
| | | #8: (empty) - sign-ups closed |
| | | #9: (empty) - sign-ups closed |
| | | #10: (empty) - sign-ups closed |
| Dinner- 5pm-7pm | March 15, 2019 | #1: Paul Giles |
| | | #2: (empty) - sign-ups closed |
| | | #3: (empty) - sign-ups closed |
| | | #4: (empty) - sign-ups closed |
| | | #5: (empty) - sign-ups closed |
| | | #6: (empty) - sign-ups closed |
| | | #7: (empty) - sign-ups closed |
| | | #8: (empty) - sign-ups closed |
| | | #9: (empty) - sign-ups closed |
| | | #10: (empty) - sign-ups closed |
| Breakfast- 7am-9am | March 16, 2019 | #1: (empty) - sign-ups closed |
| | | #2: (empty) - sign-ups closed |
| | | #3: (empty) - sign-ups closed |
| | | #4: (empty) - sign-ups closed |
| | | #5: (empty) - sign-ups closed |
| | | #6: (empty) - sign-ups closed |
| | | #7: (empty) - sign-ups closed |
| | | #8: (empty) - sign-ups closed |
| Lunch- 12pm-2pm | March 16, 2019 | #1: Jamie Jones |
| | | #2: (empty) - sign-ups closed |
| | | #3: (empty) - sign-ups closed |
| | | #4: (empty) - sign-ups closed |
| | | #5: (empty) - sign-ups closed |
| | | #6: (empty) - sign-ups closed |
| | | #7: (empty) - sign-ups closed |
| | | #8: (empty) - sign-ups closed |
| | | #9: (empty) - sign-ups closed |
| | | #10: (empty) - sign-ups closed |
| Dinner- 5:10pm-7:10pm | March 16, 2019 | #1: Tracey PLUMMER |
| | | #2: (empty) - sign-ups closed |
| | | #3: (empty) - sign-ups closed |
| | | #4: (empty) - sign-ups closed |
| | | #5: (empty) - sign-ups closed |
| | | #6: (empty) - sign-ups closed |
| | | #7: (empty) - sign-ups closed |
| | | #8: (empty) - sign-ups closed |
| | | #9: (empty) - sign-ups closed |
| | | #10: (empty) - sign-ups closed |
| | | #11: (empty) - sign-ups closed |
| | | #12: (empty) - sign-ups closed |
| | | #13: (empty) - sign-ups closed |
| | | #14: (empty) - sign-ups closed |
| | | #15: (empty) - sign-ups closed |
| | | #16: (empty) - sign-ups closed |
| | | #17: (empty) - sign-ups closed |
| | | #18: (empty) - sign-ups closed |
| | | #19: (empty) - sign-ups closed |
| | | #20: (empty) - sign-ups closed |
| Breakfast- 7:30am-9:30am | March 17, 2019 | #1: Jamie Jones |
| | | #2: (empty) - sign-ups closed |
| | | #3: (empty) - sign-ups closed |
| | | #4: (empty) - sign-ups closed |
| | | #5: (empty) - sign-ups closed |
| | | #6: (empty) - sign-ups closed |
| | | #7: (empty) - sign-ups closed |
| | | #8: (empty) - sign-ups closed |
| Lunch - 11:45am-1:45pm | March 17, 2019 | #1: (empty) - sign-ups closed |
| | | #2: (empty) - sign-ups closed |
| | | #3: (empty) - sign-ups closed |
| | | #4: (empty) - sign-ups closed |
| | | #5: (empty) - sign-ups closed |
| | | #6: (empty) - sign-ups closed |
| | | #7: (empty) - sign-ups closed |
| | | #8: (empty) - sign-ups closed |
| | | #9: (empty) - sign-ups closed |
| | | #10: (empty) - sign-ups closed |
| Salads- Noon | March 17, 2019 | #1: Sue Bever |
| | | #2: Jamie Jones |
| | | #3: Kim Alyanakian |
| | | #4: Jamie Jones |
| | | #5: Paige Miller |
| | | #6: (empty) - sign-ups closed |
| | | #7: (empty) - sign-ups closed |
| | | #8: (empty) - sign-ups closed |
| | | #9: (empty) - sign-ups closed |
| | | #10: (empty) - sign-ups closed |
| | | #11: (empty) - sign-ups closed |
| | | #12: (empty) - sign-ups closed |
| | | #13: (empty) - sign-ups closed |
| | | #14: (empty) - sign-ups closed |
| | | #15: (empty) - sign-ups closed |
| | | #16: (empty) - sign-ups closed |
| | | #17: (empty) - sign-ups closed |
| | | #18: (empty) - sign-ups closed |
| | | #19: (empty) - sign-ups closed |
| | | #20: (empty) - sign-ups closed |
Off-Site 72 Hour Prayer Vigil Links