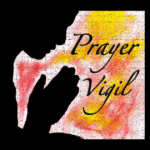 Please sign up to pray (or serve a meal below).
Make sure you read carefully which date and time you are signing up for.
Need to remove your name from a spot??

Lampstand 72 Hour Prayer Vigils
New Hope Women's Great Banquet #76
View Guest & Team List to Pray for each person by name (if available)
Below you can sign up to pray for 30 minutes at a time. Thank you for volunteering your time to pray during this weekend. God Bless You!
Sign up below...
| What | When | Name |
| --- | --- | --- |
| What | When | Name |
| Pray ~ 7:00-7:30pm | November 8, 2018 | #1: Sherry Whiteley |
| Pray ~ 7:30-8:00pm | November 8, 2018 | #1: Justin McManus |
| Pray ~ 8:00-8:30pm | November 8, 2018 | #1: Robert James |
| Pray ~ 8:30-9:00pm | November 8, 2018 | #1: Arnee' Williams |
| Pray ~ 9:00-9:30pm | November 8, 2018 | #1: Jason Byrd |
| Pray ~ 9:30-10:00pm | November 8, 2018 | #1: Glenda Frey |
| Pray ~ 10:00-10:30pm | November 8, 2018 | #1: Claretta Barnes |
| Pray ~10:30-11:00pm | November 8, 2018 | #1: Kevin Barnes |
| Pray ~ 11:00-11:30pm | November 8, 2018 | #1: Pastor Boyd |
| Pray ~ 11:30p-12:00am | November 8, 2018 | #1: Jeffrey Hunter |
| Pray ~ 12:00-12:30am | November 9, 2018 | #1: John Durant |
| Pray ~ 12:30-1:00am | November 9, 2018 | #1: Bill Farrar |
| Pray ~ 1:00-1:30am | November 9, 2018 | #1: Angie McManus |
| Pray ~ 1:30-2:00am | November 9, 2018 | #1: Tracie Kelley |
| Pray ~ 2:00-2:30am | November 9, 2018 | #1: Carrie Tex |
| Pray ~ 2:30-3:00am | November 9, 2018 | #1: Carrie Tex |
| Pray ~ 3:00-3:30am | November 9, 2018 | #1: Betty Titus |
| Pray ~ 3:30-4:00am | November 9, 2018 | #1: Royce Cheatham |
| Pray ~ 4:00-4:30am | November 9, 2018 | #1: Harlene May |
| Pray ~ 4:30-5:00am | November 9, 2018 | #1: Ron Johnson |
| Pray ~ 5:00-5:30am | November 9, 2018 | #1: Mary Legree-Ford |
| Pray ~ 5:30-6:00am | November 9, 2018 | #1: Claretta Barnes |
| Pray ~ 6:00-6:30am | November 9, 2018 | #1: Wayne Billings |
| Pray ~ 6:30-7:00am | November 9, 2018 | #1: Jeffrey Hunter |
| Pray ~ 7:00-7:30am | November 9, 2018 | #1: James Brown Jr |
| Pray ~ 7:30-8:00am | November 9, 2018 | #1: Glenda Frey |
| Pray ~ 8:00-8:30am | November 9, 2018 | #1: Warren Manns |
| Pray ~ 8:30-9:00am | November 9, 2018 | #1: Jason Byrd |
| Pray ~ 9:00-9:30am | November 9, 2018 | #1: Sharon Kreutzberger |
| Pray ~ 9:30-10:00am | November 9, 2018 | #1: nadine lusk |
| Pray ~ 10:00-10:30am | November 9, 2018 | #1: Anna Keck |
| Pray ~ 10:30-11:00am | November 9, 2018 | #1: John Durant |
| Pray ~ 11:00-11:30am | November 9, 2018 | #1: Etta Moran |
| Pray ~ 11:30am-12:00pm | November 9, 2018 | #1: Alicia Jones |
| Pray ~ 12:00-12:30pm | November 9, 2018 | #1: Jason Byrd |
| Pray ~ 12:30-1:00pm | November 9, 2018 | #1: Bill Farrar |
| Pray ~ 1:00-1:30pm | November 9, 2018 | #1: Angie McManus |
| Pray ~ 1:30-2:00pm | November 9, 2018 | #1: Venita Wimbleduff |
| Pray ~ 2:00-2:30pm | November 9, 2018 | #1: (empty) - sign-ups closed |
| Pray ~ 2:30-3:00pm | November 9, 2018 | #1: Nicole Jones |
| Pray ~ 3:00-3:30pm | November 9, 2018 | #1: ruth rose |
| Pray ~ 3:30-4:00pm | November 9, 2018 | #1: Philana Cunningham |
| Pray ~ 4:00-4:30pm | November 9, 2018 | #1: (empty) - sign-ups closed |
| Pray ~ 4:30-5:00pm | November 9, 2018 | #1: Dawn McKinney |
| Pray ~ 5:00-5:30pm | November 9, 2018 | #1: Anna Keck |
| Pray ~ 5:30-6:00pm | November 9, 2018 | #1: Bart & Carol Johnson |
| Pray ~ 6:00-6:30pm | November 9, 2018 | #1: (empty) - sign-ups closed |
| Pray ~ 6:30-7:00pm | November 9, 2018 | #1: (empty) - sign-ups closed |
| Pray ~ 7:00-7:30pm | November 9, 2018 | #1: (empty) - sign-ups closed |
| Pray ~ 7:30-8:00pm | November 9, 2018 | #1: (empty) - sign-ups closed |
| Pray ~ 8:00-8:30pm | November 9, 2018 | #1: (empty) - sign-ups closed |
| Pray ~ 8:30-9:00pm | November 9, 2018 | #1: Kaye Claytor |
| Pray ~ 9:00-9:30pm | November 9, 2018 | #1: Natalie Wall |
| Pray ~ 9:30-10:00pm | November 9, 2018 | #1: Gwen Groves |
| Pray ~ 10:00-10:30pm | November 9, 2018 | #1: Jason Byrd |
| Pray ~ 10:30-11:00pm | November 9, 2018 | #1: Barb Bowman |
| Pray ~ 11:00-11:30pm | November 9, 2018 | #1: Marilyn Talison |
| Pray ~ 11:30pm-12:00am | November 9, 2018 | #1: Bob Bierwagen |
| Pray ~ 12:00-12:30am | November 10, 2018 | #1: Tracie Kelley |
| Pray ~ 12:30-1:00am | November 10, 2018 | #1: Bill Farrar |
| Pray ~ 1:00-1:30am | November 10, 2018 | #1: Angie McManus |
| Pray ~ 1:30-2:00am | November 10, 2018 | #1: Adefunke Adewopo |
| Pray ~ 2:00-2:30am | November 10, 2018 | #1: Clay Barnes |
| Pray ~ 2:30-3:00am | November 10, 2018 | #1: Claretta Barnes |
| Pray ~ 3:00-3:30am | November 10, 2018 | #1: Amanda Hunter |
| Pray ~ 3:30-4:00am | November 10, 2018 | #1: Michelle Washington |
| Pray ~ 4:00-4:30am | November 10, 2018 | #1: (empty) - sign-ups closed |
| Pray ~ 4:30-5:00am | November 10, 2018 | #1: Jackie Cooper |
| Pray ~ 5:00-5:30am | November 10, 2018 | #1: Mary Legree-Ford |
| Pray ~ 5:30-6:00am | November 10, 2018 | #1: Wayne Billings |
| Pray ~ 6:00-6:30am | November 10, 2018 | #1: Royce Cheatham |
| Pray ~ 6:30-7:00am | November 10, 2018 | #1: Jeffrey Hunter |
| Pray ~ 7:00-7:30am | November 10, 2018 | #1: James Brown Jr |
| Pray ~ 7:30-8:00am | November 10, 2018 | #1: Jason Byrd |
| Pray ~ 8:00-8:30am | November 10, 2018 | #1: Heather Mauriello |
| Pray ~ 8:30-9:00am | November 10, 2018 | #1: sherry adkins |
| Pray ~ 9:00-9:30am | November 10, 2018 | #1: Venita Wimbleduff |
| Pray ~ 9:30-10:00am | November 10, 2018 | #1: John Peoples |
| Pray ~ 10:00-10:30am | November 10, 2018 | #1: (empty) - sign-ups closed |
| Pray ~ 10:30-11:00am | November 10, 2018 | #1: (empty) - sign-ups closed |
| Pray ~ 11:00-11:30am | November 10, 2018 | #1: Kristen Hamilton |
| Pray ~ 11:30am-12:00pm | November 10, 2018 | #1: Betty Thorp |
| Pray ~ 12:00-12:30pm | November 10, 2018 | #1: (empty) - sign-ups closed |
| Pray ~ 12:30-1:00pm | November 10, 2018 | #1: Bill Farrar |
| Pray ~ 1:00-1:30pm | November 10, 2018 | #1: (empty) - sign-ups closed |
| Pray ~ 1:30-2:00pm | November 10, 2018 | #1: (empty) - sign-ups closed |
| Pray ~ 2:00-2:30pm | November 10, 2018 | #1: (empty) - sign-ups closed |
| Pray ~ 2:30-3:00pm | November 10, 2018 | #1: (empty) - sign-ups closed |
| Pray ~ 3:00-3:30pm | November 10, 2018 | #1: (empty) - sign-ups closed |
| Pray ~ 3:30-4:00pm | November 10, 2018 | #1: (empty) - sign-ups closed |
| Pray ~ 4:00-4:30pm | November 10, 2018 | #1: (empty) - sign-ups closed |
| Pray ~ 4:30-5:00pm | November 10, 2018 | #1: Royce Cheatham |
| Pray ~ 5:00-5:30pm | November 10, 2018 | #1: Jason Byrd |
| Pray ~ 5:30-6:00pm | November 10, 2018 | #1: (empty) - sign-ups closed |
| Pray ~ 6:00-6:30pm | November 10, 2018 | #1: (empty) - sign-ups closed |
| Pray ~ 6:30-7:00pm | November 10, 2018 | #1: John Peoples |
| Pray ~ 7:00-7:30pm | November 10, 2018 | #1: (empty) - sign-ups closed |
| Pray ~ 7:30-8:00pm | November 10, 2018 | #1: (empty) - sign-ups closed |
| Pray ~ 8:00-8:30pm | November 10, 2018 | #1: Heather Mauriello |
| Pray ~ 8:30-9:00pm | November 10, 2018 | #1: (empty) - sign-ups closed |
| Pray ~ 9:00-9:30pm | November 10, 2018 | #1: (empty) - sign-ups closed |
| Pray ~ 9:30-10:00pm | November 10, 2018 | #1: (empty) - sign-ups closed |
| Pray ~ 10:00-10:30pm | November 10, 2018 | #1: (empty) - sign-ups closed |
| Pray ~ 10:30-11:00pm | November 10, 2018 | #1: (empty) - sign-ups closed |
| Pray ~ 11:00-11:30pm | November 10, 2018 | #1: michelle leaks |
| Pray ~ 11:30p-12:00am | November 10, 2018 | #1: Bob Bierwagen |
| Pray ~ 12:00-12:30am | November 11, 2018 | #1: Jason Byrd |
| Pray ~ 12:30-1:00am | November 11, 2018 | #1: Tracie Kelley |
| Pray ~ 1:00-1:30am | November 11, 2018 | #1: nadine lusk |
| Pray ~1:30-2:00am | November 11, 2018 | #1: (empty) - sign-ups closed |
| Pray ~ 2:00-2:30am | November 11, 2018 | #1: Erika Ward |
| Pray ~ 2:30-3:00am | November 11, 2018 | #1: Erika Ward |
| Pray ~ 3:00-3:30am | November 11, 2018 | #1: nadine lusk |
| Pray ~ 3:30-4:00am | November 11, 2018 | #1: (empty) - sign-ups closed |
| Pray ~ 4:00-4:30am | November 11, 2018 | #1: Jackie Cooper |
| Pray ~ 4:30-5:00am | November 11, 2018 | #1: (empty) - sign-ups closed |
| Pray ~ 5:00-5:30am | November 11, 2018 | #1: Mary Legree-Ford |
| Pray ~ 5:30-6:00am | November 11, 2018 | #1: Sandra Hunt |
| Pray ~ 6:00-6:30am | November 11, 2018 | #1: Venita Wimbleduff |
| Pray ~ 6:30-7:00am | November 11, 2018 | #1: Jeffrey Hunter |
| Pray ~ 7:00-7:30am | November 11, 2018 | #1: Jason Byrd |
| Pray ~ 7:30-8:00am | November 11, 2018 | #1: Shawn jones |
| Pray ~ 8:00-8:30am | November 11, 2018 | #1: Heather Mauriello |
| Pray ~ 8:30-9:00am | November 11, 2018 | #1: Natalie Kruger |
| Pray ~ 9:00-9:30am | November 11, 2018 | #1: nicky nance |
| Pray ~ 9:30-10:00am | November 11, 2018 | #1: tiffany bussell |
| Pray ~ 10:00-10:30am | November 11, 2018 | #1: ruth rose |
| Pray ~ 10:30-11:00am | November 11, 2018 | #1: Wayne Billings |
| Pray ~ 11:00-11:30am | November 11, 2018 | #1: Gary Trabue |
| Pray ~ 11:30am-12:00pm | November 11, 2018 | #1: (empty) - sign-ups closed |
| Pray ~ 12:00-12:30pm | November 11, 2018 | #1: Krissy Cofield |
| Pray ~ 12:30-1:00pm | November 11, 2018 | #1: (empty) - sign-ups closed |
| Pray ~ 1:00-1:30pm | November 11, 2018 | #1: (empty) - sign-ups closed |
| Pray ~ 1:30-2:00pm | November 11, 2018 | #1: (empty) - sign-ups closed |
| Pray ~ 2:00-2:30pm | November 11, 2018 | #1: (empty) - sign-ups closed |
| Pray ~ 2:30-3:00pm | November 11, 2018 | #1: (empty) - sign-ups closed |
| Pray ~ 3:00-3:30pm | November 11, 2018 | #1: (empty) - sign-ups closed |
| Pray ~ 3:30-4:00pm | November 11, 2018 | #1: (empty) - sign-ups closed |
| Pray ~ 4:00-4:30pm | November 11, 2018 | #1: (empty) - sign-ups closed |
| Pray ~ 4:30-5:00pm | November 11, 2018 | #1: (empty) - sign-ups closed |
| Pray ~ 5:00-5:30pm | November 11, 2018 | #1: (empty) - sign-ups closed |
| Pray ~ 5:30-6:00pm | November 11, 2018 | #1: (empty) - sign-ups closed |
| Pray ~ 6:00-6:30pm | November 11, 2018 | #1: (empty) - sign-ups closed |
| Pray ~ 6:30-7:00pm | November 11, 2018 | #1: (empty) - sign-ups closed |
Off-Site 72 Hour Prayer Vigil Links