Meal Server Signups for Great Banquet and Awakening
Meal Servers have an important job on the weekend.
Thank you for volunteering!
You will be the hands and feet of Jesus serving God's children in a real way.  Please set aside 2 hours to help.  You will be there to assist the kitchen team anyway they need you.  Setting up the eating area, cooking, serving food and drinks, clearing dishes, washing dishes, cleaning tables, etc.  This will be a fun time with friends serving!
Remember to reserve this time to pay it forward what you experienced on your weekend.  Be sure to not arrive hungry.  The food being served is for the guests and team.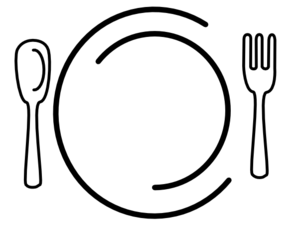 Current Sign-up Sheets
| Title | Date | Open Spots | |
| --- | --- | --- | --- |
| Bryan OH Women's Great Banquet #85- Server Sign Up | March 22, 2019 - March 24, 2019 | 93 | View & sign-up » |
| Lost Bridge Men's Great Banquet #113 Server Sign Up | March 29, 2019 - March 31, 2019 | 71 | View & sign-up » |
| Southport Men's Great Banquet #89- Server Sign Up | April 5, 2019 - April 7, 2019 | 81 | View & sign-up » |
| Lost Bridge Women's Great Banquet #114 Server Sign Up | April 12, 2019 - April 14, 2019 | 82 | View & sign-up » |
| Lost Bridge Women's Great Banquet #115 Server Sign Up | May 3, 2019 - May 5, 2019 | 83 | View & sign-up » |
| Southport Women's Great Banquet #90- Server Sign Up | May 3, 2019 - May 5, 2019 | 81 | View & sign-up » |
| Southern Indiana Men's Great Banquet #21- Server Sign Up | May 31, 2019 - June 2, 2019 | 84 | View & sign-up » |
| Southern Indiana Women's Great Banquet #22- Server Sign Up | June 7, 2019 - June 9, 2019 | 84 | View & sign-up » |
| Southport Men's Great Banquet #91- Server Sign Up | September 27, 2019 - September 29, 2019 | 83 | View & sign-up » |
| Southport Women's Great Banquet #92- Server Sign Up | October 11, 2019 - October 13, 2019 | 83 | View & sign-up » |